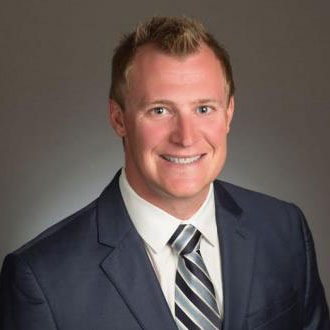 James Bristow
NOVA Geotechnical Team Lead
Mr. James Bristow is an expert in construction materials testing and brings 15 years of industry-specific experience, knowledge and expertise to NOVA's Management Team. As a UNLV graduate whom double-majored in both Civil Engineering and Political Science and a master's degree in Civil Engineering, James has quickly become the source of knowledge and reference within the engineering community when it comes to materials testing and special inspections. Through his experience in the past decade with acquisition, merger and divesture teams, James has become the primary owner of NOVA and is responsible for the day-to-day management of the business unit.
As an ICC-certified special inspector and member of the Technical Advisory Committee for the International Accreditation Service (IAS), Mr. Bristow began developing his strengths in resolving material interface discrepancies, field- construction errors, and implementing nondestructive, and destructive investigation methods in order to assist contractors, owners, and public entities with resolving major milestone blocks that can occur during construction. Further, Mr. Bristow's involvement with the local building departments and code councils has allowed him to take an active role in the code development process; he has participated on committees for the Clark County Technical Guidelines, IAS TAC AC291, ICC Evaluation Service for retro-installed anchors, and ACEC's Subcommittee for Jurisdiction Involvement.
Additionally, Mr. Bristow spent five years managing NOVA's Quality Control program as the Quality Control Manager. James has provided engineering review and technical oversight on all types of projects including, federal, commercial, residential, academic and industrial. His expertise in the field of engineering has allowed him to assist with problem solving solutions on projects where the client has been able to save time and money.
James Bristow
was last modified:
July 19th, 2023
by
---