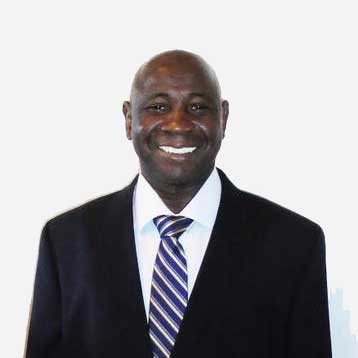 Gabriel Gaide
FOUNDER / President / CEO and CFO of Record
2015 – Present: Self-Sustaining Project Support: On-going financial support will be generated from self-sustaining projects, such as 80,000 seat Soccer World Peace Maker Stadium, Formula 1 (F1) Race Track, Horse Race Track and Dromedary/Camel Racing, Kilimanjaro Indoor Ski and Snowboarding Resort, high-rise hotels and condominiums, Silver State International Shopping Mall, International Banks, School of Performing Arts and Entertainment, senior citizen care homes, and substantial monetary returns from mining (Platinum Group Metals, Precious Gems, and Oil Production) operations.
During this time, Gabriel Gaide continued to work on his Evolving Concept to create Global opportunities across all sectors of trades and employment. Mr. Gaide identified, expanded and incorporated the elements of his vision into Mega G Enterprises, LLLP/Mega G City, Inc. and Galaxy City, LLC. This concept created opportunities for a self-sustaining enterprise of humanistic services that incorporated development/construction, business, health, training, employment, safety, cultural exchanges, language, family and seniors into a Mega Environment for the benefit of Mankind.
2012 – Present: Mining and Refinery Building, Development Financing, and Self-Sustaining Projects Mega G Enterprises, LLLP (Gabriel Gaide, President & CFO) has 100% title ownership of the mineral rights of the 80-acre placer mining lake claims property with an estimated total reserve value of $9.5 Billion Dollars. Mr. Gaide has surrounded himself with recognized and world experienced leaders in the mining industry for exploitation and processing (refining) of valuable ores.
2014: Mr. Gaide formed Worldwide Humanitarian Development, Inc. Mega G Enterprises' goal for worldwide humanitarian development is to develop multiple business projects that serve to: (1) Improve the human condition and increase employment opportunities for peoples of all races, faiths, and cultures. (2) Provide training to increase knowledge/skills of employees at all levels of work; and (3) Create a format that brings forth the teachings/sacrifices of world peace leaders.
2013: Mr. Gaide formed Mega G Enterprises, LLLP and Mega G City, Inc. Gabriel Gaide began developing the innovative concept of Galaxy City-Las Vegas Development Project. These projects are aimed at increasing employment and training opportunities that will reduce the desperate plight of the American labor force.
2006: Mr. Gaide Co-Promoted Major Boxing Events, including the Super Middle Weight Elimination Tournaments with Gary Shaw Productions which was televised live on Showtime Network called SHOBOX – The New Generation.
By 2006, Mr. Gaide's concept of Round 1 Entertainment, LLC was born, creating a venue that brought together some of the best 168-pound prospects in the world to compete in a single elimination tournament to determine the top super middle weight contender, featuring the winner of three consecutive 10-round bouts in an attempt to put themselves on the door step of a world title. Mr. Gaide co-founded and co-promoted the Super Middleweight series with Gary Shaw Productions, in a televised series called "ShoBox: The New Generation"; its first opening on July 28 and its second opening August 4, 2006 in Las Vegas, Nevada at PFTC arena. Continuing the series, the semi-final bout was held on October 6, 2006 at the Cumash Casino in Santa Ynez, California followed by the final IBO World Super Middle Weight Championship Title January 5, 2007 at the DeSoto Civic Center in Southaven, Mississippi. In 2008, Mr. Gaide organized and promoted on his own the IBF super middle weight world championship title called The Explosion Over The Midland, this championship bout was televised live on FOX sports network on October 25, 2008 at the Township Auditorium, Colombia, South Carolina under his company Standing 8 Productions. Mr. Gaide then changed the name of Standing 8 Productions LLC to Behind the Gloves Entertainment LLC.
2000 – 2005: In 2000 Mr. Gaide moved from Cannes France to San Francisco. It was during this time that Mr. Gaide formed Global Vision Management Group, LLC (2002-05) that brought top-rated world class fighters from Europe and Africa to compete against top-rated world class United States fighters. Mr. Gaide soon realized that the United States presented the best venue to launch his vision. After relocating to Las Vegas, Nevada in 2002, Mr. Gaide soon became a recognized boxing manager from 2002 to 2005. Mr. Gaide earned an impressive reputation by managing top elite world championship fighters.
Fighters under Mr. Gaide's Management: Mamadou Thiam, Herbie Hide, Jean-Paul Mendy, Souleymane M'Baye, etc. • WBA World Super Welterweight Title – Mamadou Thiam vs Felix Trinidad. • WBO Intercontinental Heavyweight Title – Herbie Hide vs Vitali Klitscenko. • WBO World Heavyweight Title – Herbie Hide vs Riddick Bowe. • WBA World Super Lightweight Title – Souleymane M'Baye vs Vivian Harris. • IBO World Super Middleweight Title – Jean-Paul Mendy vs Anthony Hanshaw. • IBF Intercontinental Super Middleweight Title – Jean-Paul Mendy vs Jason Naugler. • IBF World Super Middleweight Title – Jean-Paul Mendy vs Lucien Bute.
1990 – 2000: World-class Champion Fighter and Kickboxing Mr. Gabriel Gaide has more than 22 years of professional experience as an ex-fighter, boxing manager, and boxing promoter. From his early childhood in Mauritania and Senegal, West Africa, he moved and was raised in Marseille and Cannes (Film Festival), France where he rose to become a world-class champion fighter who achieved a high level of athletic achievement in three different styles of kickboxing: (a) French kickboxing (savate boxe francaise), (b) American kickboxing, and (c) American full contact competition. Mr. Gaide competed throughout Europe and other countries in the world from 1990-2000.
1990 – 1994: Worked for the Swiss Consulate in Marseille, France.
Gabriel Gaide
was last modified:
July 19th, 2023
by
---